EVCOMference 2022: Transformation
EVCOMference is our annual conference, which gathers industry leaders, experts and newcomers together for a programme of key notes, workshops and discussions.
This year, we decided that EVCOMference 2022 would be a bit different. Instead of the usual one day conference, we ran a deconstructed conference, with content being released and events (both virtual and physical) taking place over the course of the first week of May. The programme responded to the theme 'Transformation.'
You can find writeups, recordings and resources from our sessions via our programme page here.
Details of the 2023 EVCOMference will be available closer to the time.
You can view a short film (credit: Hire Frequencies) about our previous conference, EVCOMference 2021, below: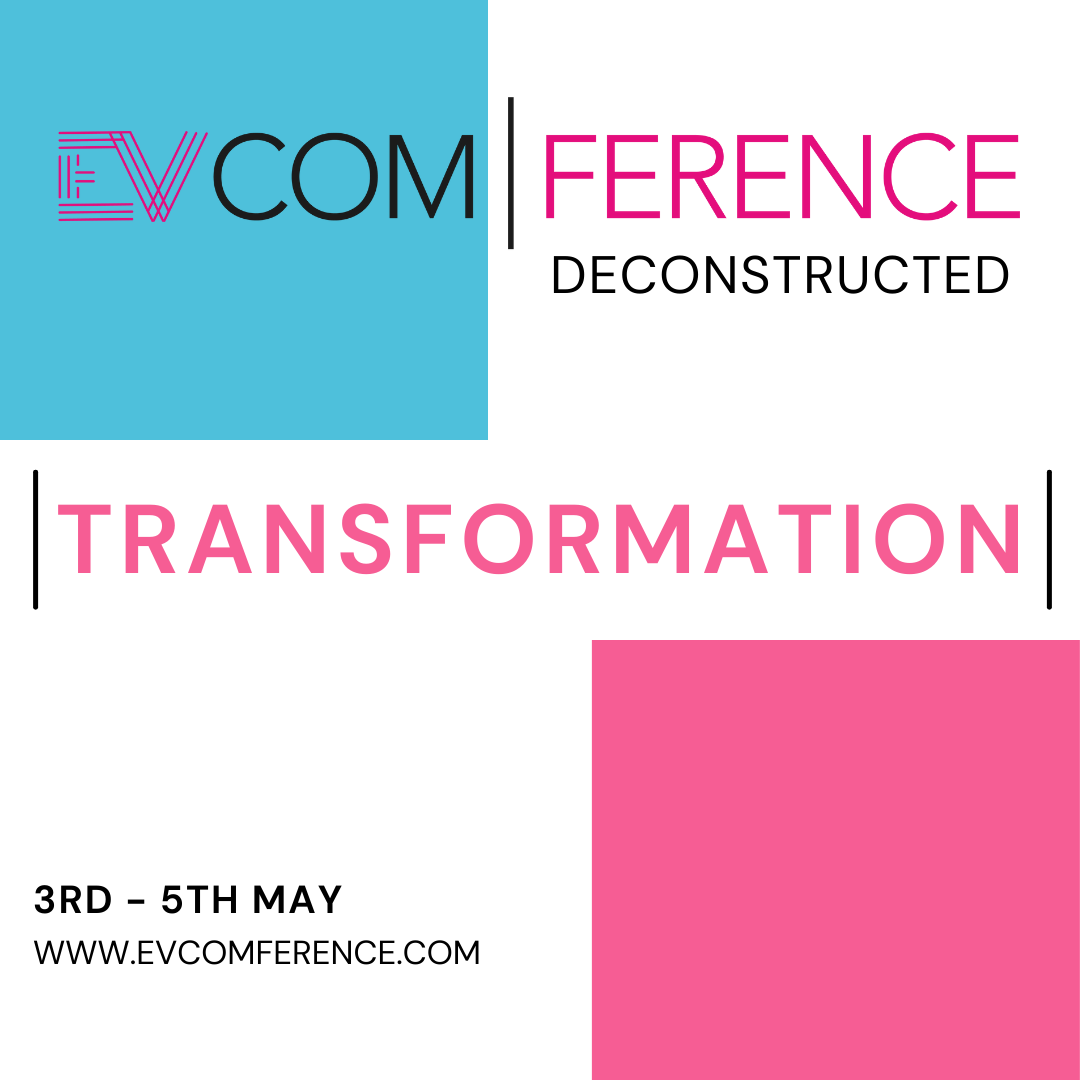 What: Transformation
When: 3rd – 5th May
Where: Online and in person, depending on the events